Our eclectic menu reflects the wide variety of influences and experiences that inform our approach to cooking. We don't just serve dishes, we serve memories.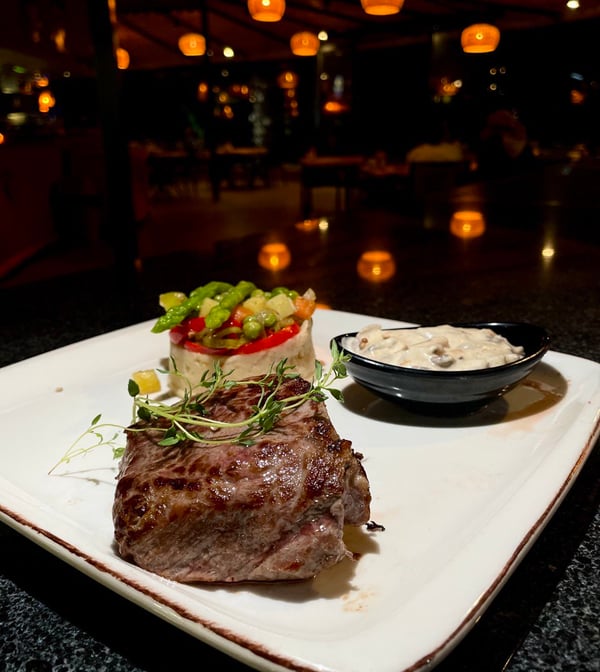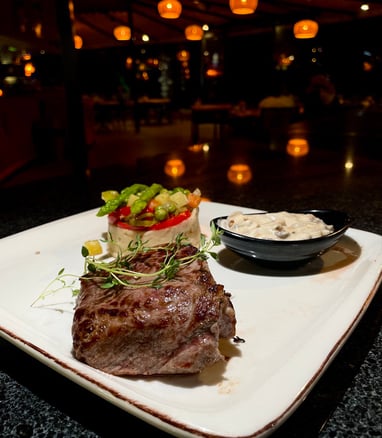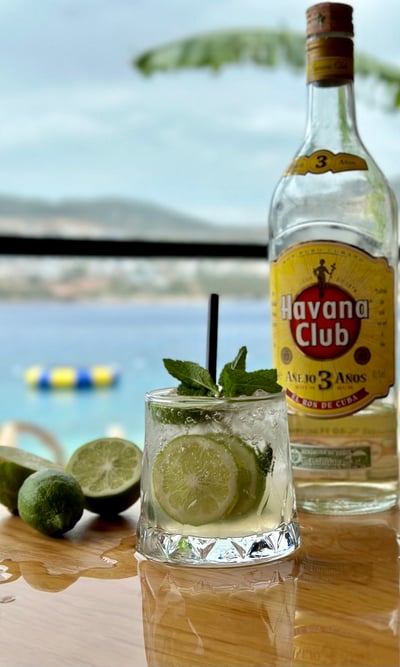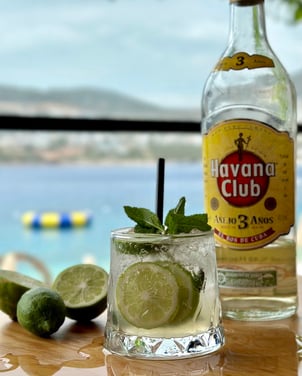 We are here to lighten up your evening
Our waiters are experts when it comes to our menu, having worked in our kitchen previously. They have an in-depth understanding of our dishes and can assist you with any queries, including checking for allergens and recommending the best wine to complement your meal. You can trust their experience and knowledge for a knowledgeable and enjoyable dining experience.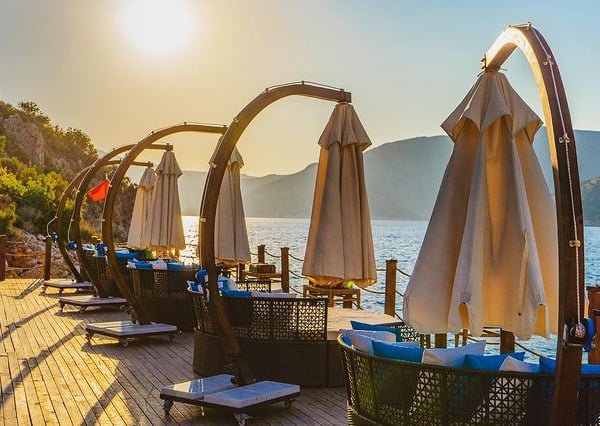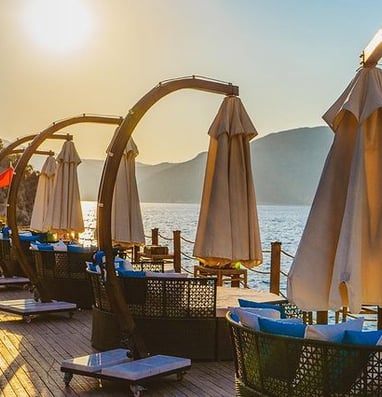 The lounge is a perfect spot for families and couples who want to relax and unwind. Situated on a private platform above the sea, the magnificent view is one thing you wouldn't want to miss. You can enjoy breakfast, lunch, or dinner while sipping cold beverages. With waiters around, you can expect excellent service and assistance. Whether you want to soak up the sun or chill in the shade under a massive parasol, the lounge got you covered. The serene ambiance and stunning view make it an ideal getaway for those who want to escape the hustle and bustle of a busy life.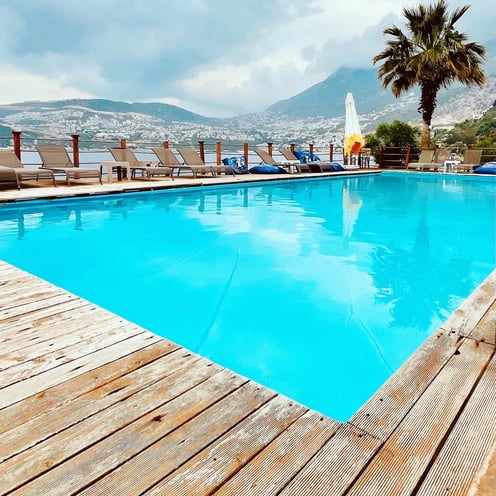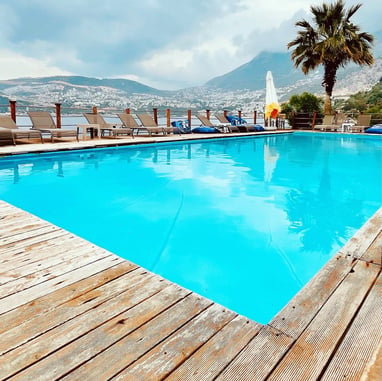 The poolside area boasts a convenient bar that serves a variety of delicious and refreshing cold beverages. Whether you're lounging by the pool or taking a dip, the bar is always just within reach, allowing you to sip on your favorite drink without having to venture too far. Sit back and relax in the warm sunshine while enjoying a cold beer, a fruity cocktail, or a tall glass of iced tea. The bar is fully equipped with all your favorite drinks, and the friendly staff are always on hand to make sure that you have everything you need. So why not treat yourself to a refreshing drink while soaking up the sun by the pool?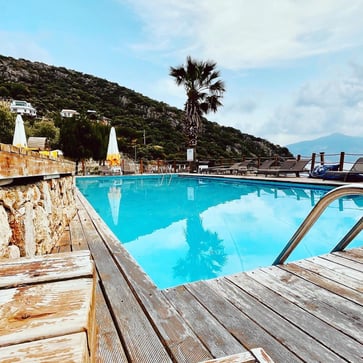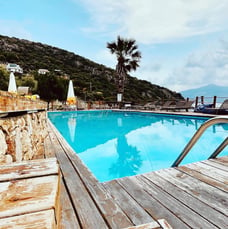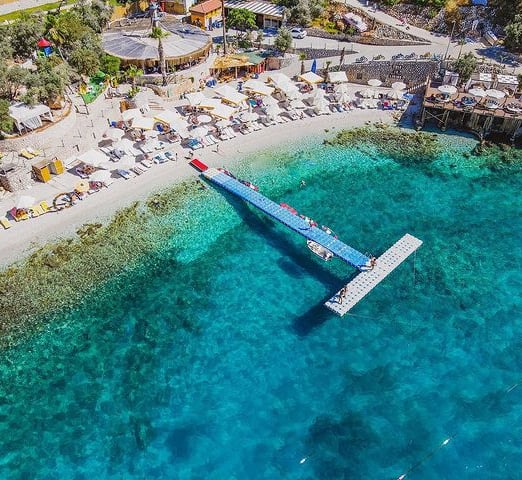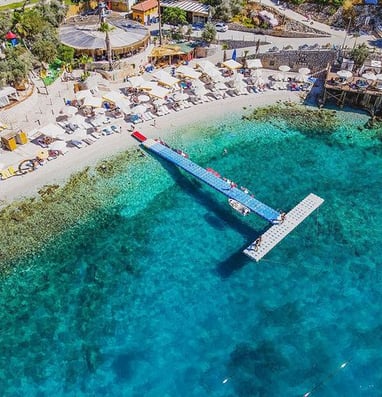 The beach side is a pebble beach with shallow water, making it easy to enter the sea. It's also child-friendly, so families can enjoy the day together. The biggest floating pontoon in Kalkan is located here, and it's the largest beach side in the area. The waiters are friendly and always ready to serve, offering cold beers and delicious food. It's the perfect place to relax and enjoy the sunny weather while soaking up the beautiful scenery.
Reserving beforehand means less waiting.
Groups of 8 or more must reserve ahead of time.